Area Attractions

Leisure Lane not only offers year-round relaxing and enjoyable on-site activities and amenities; it also provides easy access to many nearby attractions. No matter the time of year, there are many exciting things for everyone to do. Check out some of our guests' favorite destinations.
7 Acre Wood

Enjoy your day at a 7 1/2 acre old-fashioned park, sure to bring fun for the entire family! Visit the petting zoo, mini golf course, western play town, huge playground, gigantic sandbox, rope slide, horseshoes and much more.
Aquatic Center

Located east of I-45 (exit 87B) on Candy Cane Lane, the Aquatic Center provides classes and recreational swimming for ages 6 months and older.
Carl Barton Junior Park

Located at 2500 S. Loop 336, this 201-acre park offers, hiking, athletic fields, play grounds, picnic tables, gazebos and more.
Lake Conroe

The lake provides a summer full of fun for the locals in the region. Take the boat out for tranquil fishing, or gas up the jet skis for exhilarating fun. There are many amazing lake-front restaurants to choose from as well.
Dining
From the ultimate in casual dining the candle-lite bistros, Conroe has a restaurant that caters to whatever you're craving. Dine-in, take-out, breakfast to midnight snacking, it's all here.
Entertainment
Conroe offers live theatre and music venues along with movie theaters, bowling, shooting ranges, and much more.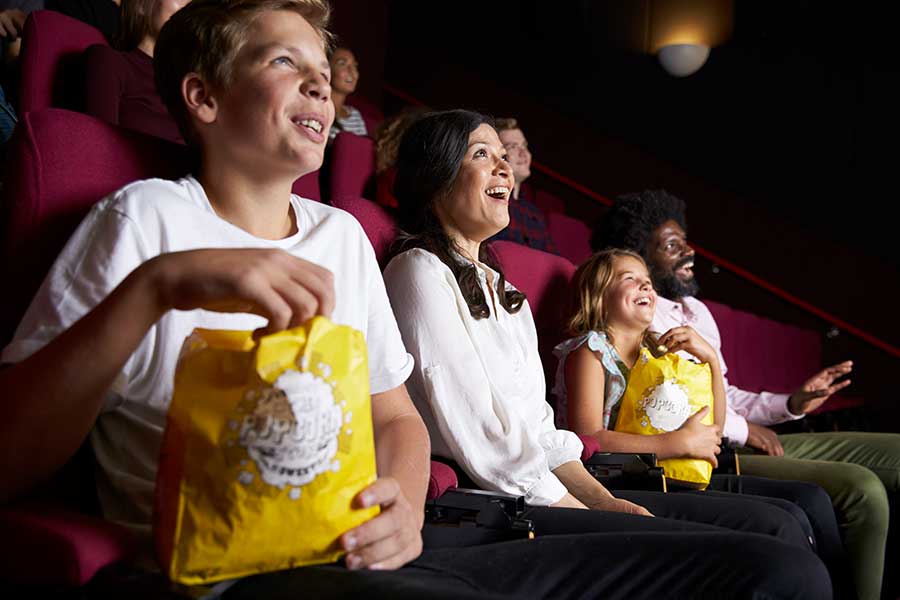 Events & Festivals
The Conroe area features many events sponsored by the Chamber of Commerce, The Conroe/Lake Conroe Visitors Center located at 505 West Davis Street. Some of the largest are the 4th of July Parade, Conroe Crawfish Festival, Texas Renaissance Festival, Lake Conroe Festival of Lights, and many more.
Golf
Numerous private and public golf courses are located within the Conroe, Lake Conroe, Magnolia, Montgomery, and Woodlands areas. Listed below are a few to check out.
Cynthia Woods Mitchel Pavilion

This open-air entertainment venue is known for its world-class entertainment. From March through December the Pavilion presents concerts from rock to country, classical to jazz, opera to the annual Children's Festival, and is the summer home for The Houston Symphony.
Ice Skating Rink

The 21,000-square-foot permanent multipurpose facility features ice skating in a main room with lighting, a state-of-the-art sound system, tables for parties and concessions.
Dining
If it is a sophisticated dining night out or a party for the kids, The Woodlands has the location close by to fit the bill. Take the time to enjoy a hamburger, an order of fried pickles, and a thick shake while bowling or playing skeet ball with the family on a lazy Saturday afternoon or host an anniversary party at any one of several up-scale restaurants complete with their own private dining rooms. While The Woodlands area has hundreds of restaurants, below is just a sampling of what can be enjoyed.
Entertainment
Boredom is not a word used in The Woodlands area. Area entertainment includes The Main Event Center, The Waterway boating rides, public trollies meandering 3.2 miles to and from Tinseltown Cinema, the shopping venues, a public library, numerous area golf course, and the Cynthia Woods Pavilion. Listed below are just a few of the entertainment venues to keep everyone happy and busy.
Events & Festivals
The fun never ends in The Woodlands. Events and festivals are held spring, summer, fall, and winter. Residents and visitors can enjoy art and crawfish festivals, a sampling of the area's restaurants at the Taste of the Town, live free concerts in two of the neighborhood parks, year-round holiday events with ice skating in Town Center capping off the Christmas festivities. The Woodlands is the host city for the Texas Ironman event along with the CB&I triathlon. Other athletic events sponsored by The Woodlands are The Woodlands Marathon and Thanksgiving Run thru the Woods. For a more comprehensive list of events and festivals, check out:
Golf
While The Woodlands is home to some of the most prestigious private golf clubs, there are also a number of public golf clubs a visitor to the area can enjoy. Throughout The Woodlands, there are seven courses including the Nicholas Course in Carlton Woods and the Fazio Course in Carlton Woods Creekside. So, if you're not a member of one of these, within short driving distance are the following courses.
Shopping
In and around The Woodlands are numerous shopping centers providing customers the best retail variety available. Between The Woodlands Mall and Market Street there are over 500 stores, restaurants, salons, movie theaters, and more. But those are only two of the shopping areas within The Woodlands. Along I-45 North and throughout The Woodlands, there are more than 75 additional retail areas with Hallmark gift and card stores, hardware stores, grocery stores, pet stores, shoe stores, Walmart, Target, and toy stores. Whatever is needed, it can be found in and around The Woodlands.
Wet'n'Wild Splashtown Water Park
Located just south of The Woodlands at 21300 I-45 North in Spring, Texas is the ultimate in wet and wild fun. Enjoy drifting along on the lazy river or barreling down the different water slides. There's something for everyone!
Topgolf
At Topgolf, there's no pressure to be good. Take a swing, score some points, share a laugh or an app, or just throw an epic party. Any way you play, it's a great time for all.
Old Town Spring

Over 150 shops, restaurants, and art galleries line this historic town. Many of the original buildings, some over a hundred years old, now house places to buy antiques, collectibles, clothing, and gifts.
Inspire Rock Climbing

Inspire Rock is a family friendly and positive environments for fun, fitness and climbing. The gym features a Yoga studio, premium retail pro shop, and climbing specific training room for competitive climbers.
Dining
Old Town Spring is a quaint shopping, arts 'n crafts, art gallery and dining historical destination. There is a wide variety of diners, restaurants, and bars dotting the community. For a more detailed list of these specialty locales go to www.shopspringtexas.com.
Festivals
There are five major festivals in Old Town Spring every year. Starting in March with Texas Wine and Art Festival. April brings the wildly popular and famous Texas Crawfish and Music Festival. October ushers in the Autumn Art and Wine Festival and the ever-popular Pet Fest. Rounding out the year is Annual Home for the Holidays street and shop fair. Music and food play major roles in the fun and merriment at each event and festival. Groups visiting the area may take advantage of the walking tour around Old Town Spring provided by the Visitors Bureau, for a tour call 281-288-2355 or email springvisitorsbureau@gmail.com. For up to date information about events and festivals, click on the Old Town Spring Visitors Bureau at www.shopspringtexas.com/festivals-ots.htm.
Shopping
There is no shortage of clothing boutiques; art galleries; craft stores; quilting shops; iron and wood working shops; potpourri and candle making shops; wine, designer food, and epicurean gourmet establishments. Up and down the main and side streets, shopkeepers bring out each season and holiday with decorations, music, and food. For a more detailed list of the shops and galleries, go to www.shopspringtexas.com.
Things To Do
Houston is a vibrant, international city with museums, a ballet, a symphony, and numerous professional sports teams. Attractions and events include the 2017 Super Bowl, the Houston Livestock and Rodeo in February, the Nutcracker Market in December, theatre and performing arts, the Houston Zoo, NASA Space Center, a multitude of shopping venues, plus so much more. There is something always going on for all ages and interests. To get an idea of some of the events and attractions, visit www.visithoustontexas.com/events.
Ready to join Leisure Lane?